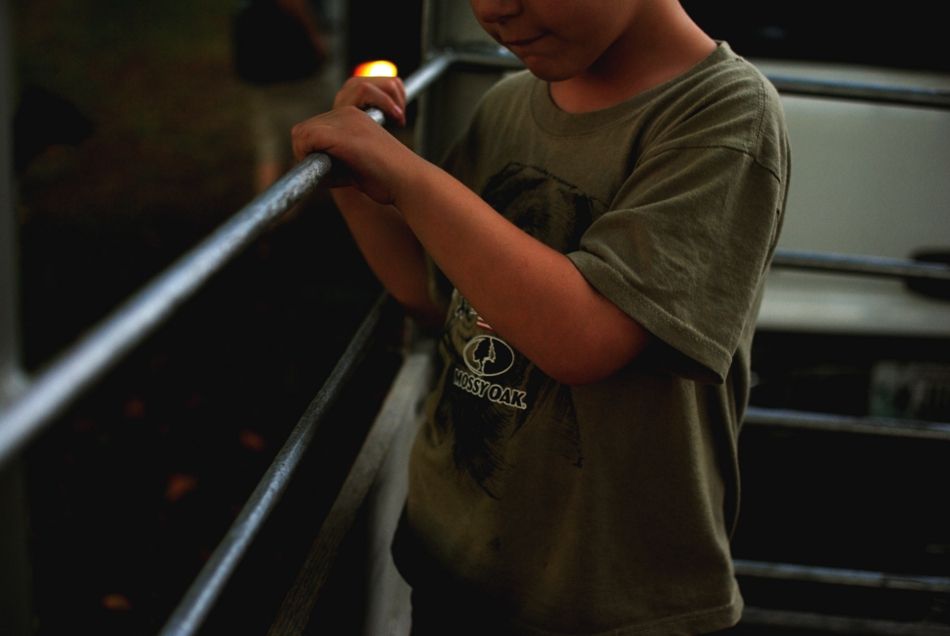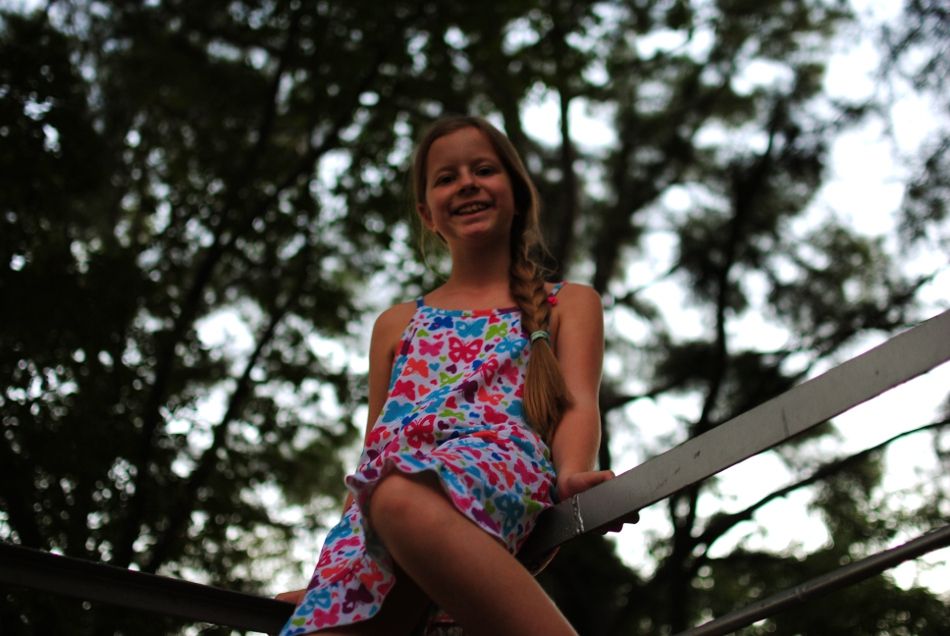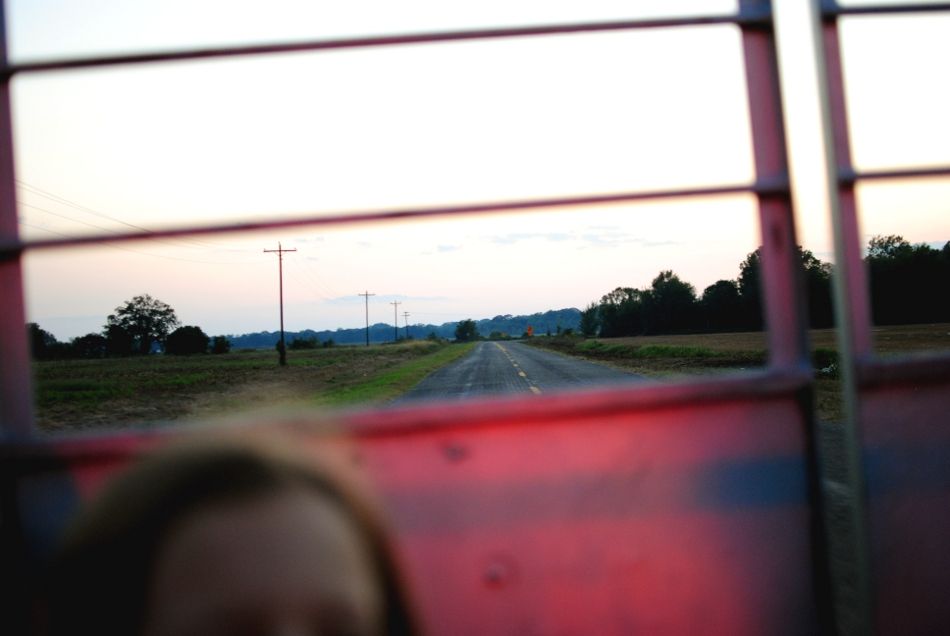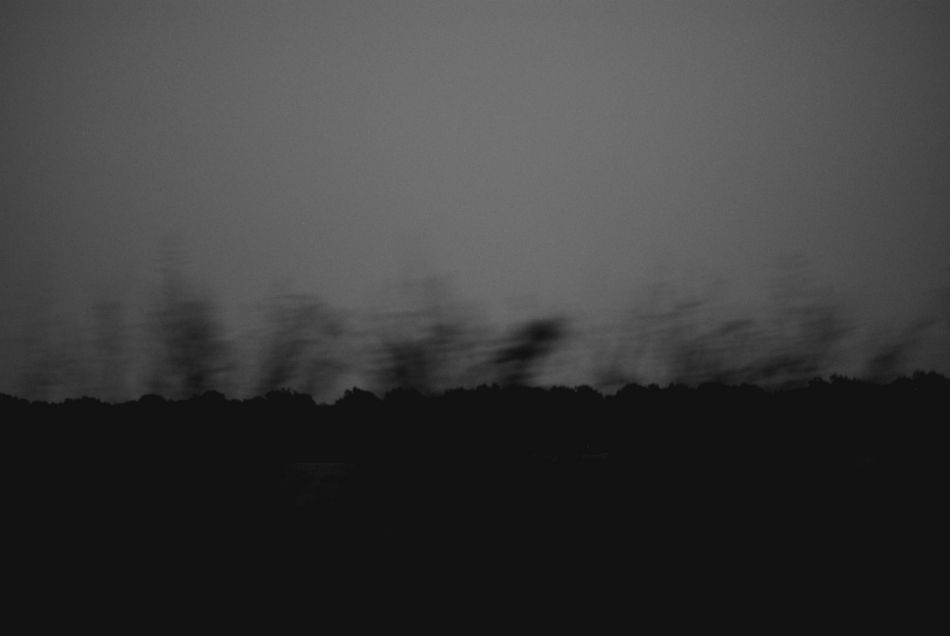 It's amazing how fast a group of five can rush outside, turn into wild, squealing, excited things, and board a cattle trailer. It's amazing how fast a trailer moves, compared to how a regular vehicle feels moving. And the wind wipes all over everyone's faces and causes short breaths and gasping and laughing. It also feels like the beginning of fall (which it is, but when you actually feel it, it is something else).
Blurriness isn't such a bad thing. It's one of the most natural things in life- and somehow these pictures couldn't be right without being blurry.
Friday night, to kick off the weekend, Daddy took us cattle-trailer-driving. I went down a road I've never been before, watched the colors drain from the sky, and well, was a redneck.
-gabby