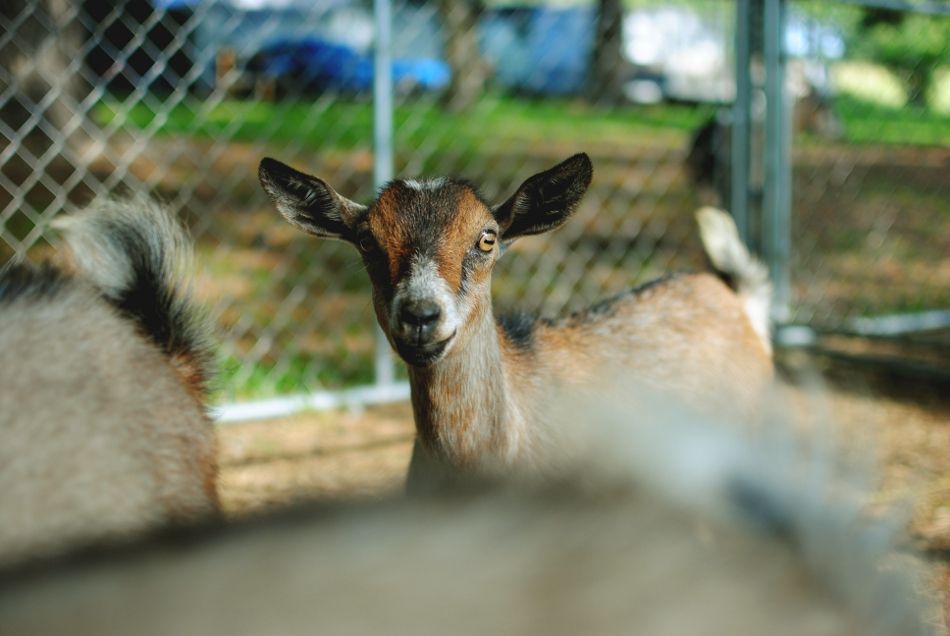 I don't know that I am a huge animal lover, but I really enjoy getting to know the personalities of animals. Sunday, I invested in my own animal- a six month old little pygmy girl. I had lots of help in regards to naming her from my family- but after some great names (Henrietta, Willow, Stella?) I decided to go with Mae. I really like that name anyways- it's country and simple. Mae suited this little girl. I'm not quite sure what kind of home she came from or how she was treated, but I'm going to baby her as much as I can.
This morning it was just me and her, together in a separate pen from the other animals. I had some corn for her and for an hour she circled me and wouldn't eat out of my hand. It got frustrating. I realized I needed to go easy and let her know she's free to do whatever. I put the corn down, close to me, and waited. She came and gobbled it, turned and ran. I'm glad it's summer because I have time to spend an hour learning Mae's personality.
I'm not sure how soon she'll warm up to me, but when she does I'm guessing we'll be good friends.