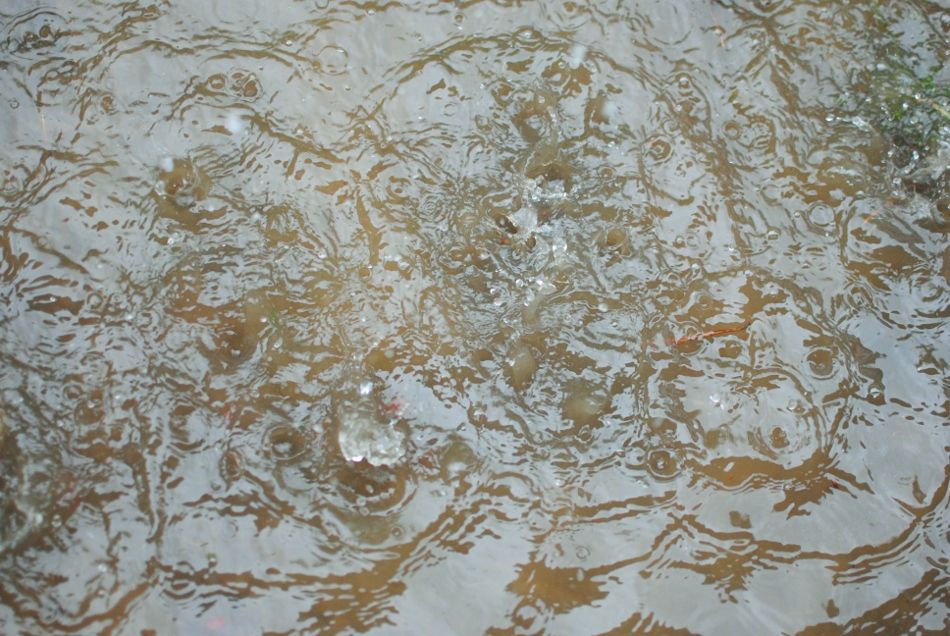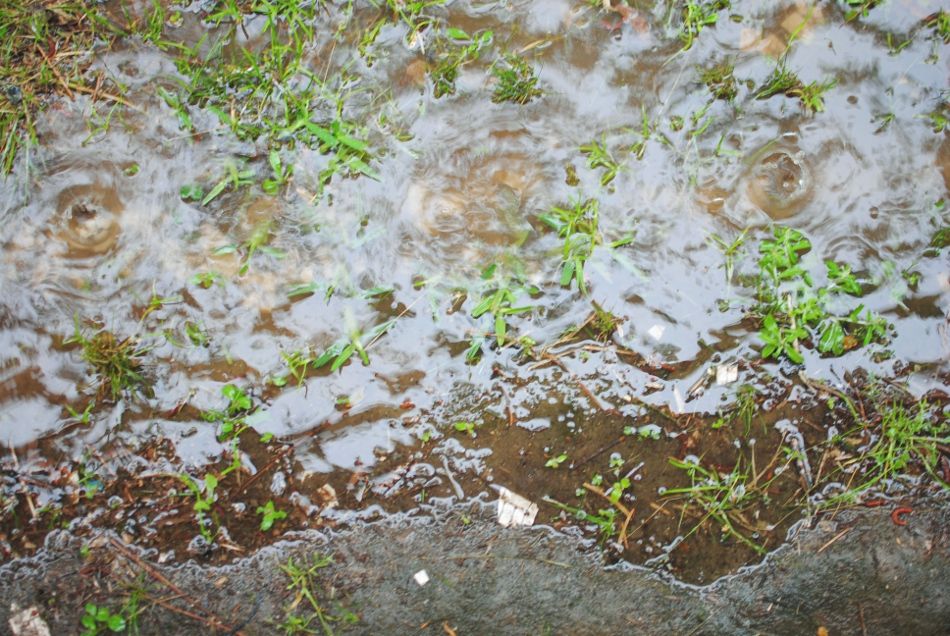 So it's been rainy. Just your ordinary, sneak up on you on a warm day, sunny drizzle. You know how it feels when rain is the last thing you thought you were going to see when you look out of a window in the afternoon? But when you see it coming down softly you realize you've been expecting it all day? That's when rain is your friend. When it's puttering softly and quietly.
We are now officially enjoying summer break- with humidity, heat, no school, and garage sales (that is as much a part of summer as anything else). I'm learning the usefulness of neck scarves (thrift find), and leather coin purse (also thrift find). I've a couple smell good herbs taking off in the flower bed and I can't wait to get a big bunch for ice tea. And all of a sudden I love the color peach (can you tell? do you like the new do?)
I guess with the changing of the seasons in the air I want to change too and putter at my own pace-- like the rain. I had a to-do list this long for summer and one of my goals was to redirect where this blog is going. I love blogging a lot. But I think the blogging world is easily prejudiced against smaller blogs and people doing their very own thing. Yes, it's trendy to be different, but by trying to all be different we end up the same. It doesn't work. So I've decided something. I want to be honest more than I do different or unique. I want to do my own thing my own way because there's no guidelines to hold me back (or anyone back)- like dying before not posting this many times a week, posting this sort of thing instead of what I really want to say, and you better believe you have to be a professional photographer before you can have a successful blog. I'm a rebel and I know it (I am a Confederate by blood, by the way), and love honesty.
Last thing- under the sun is my journal. That's why I've made the decision to take the followers gadget off of here-- it's a cheap statistic to keep bloggers feeling good about what they write. Or at least, it has been used far too much that way. Taking mine off is just a step towards something bigger. I also want to move in the direction of posting better quality posts that are longer but fewer and far between.
So I'm super excited about life and everything. Pretty much. What about you?
Thanks :)