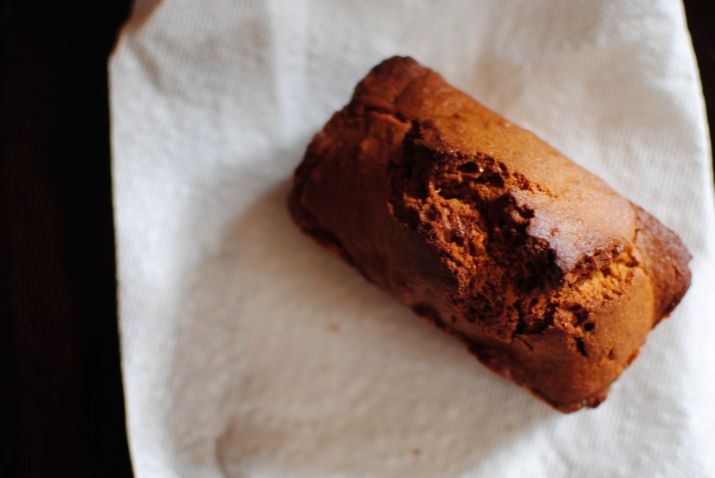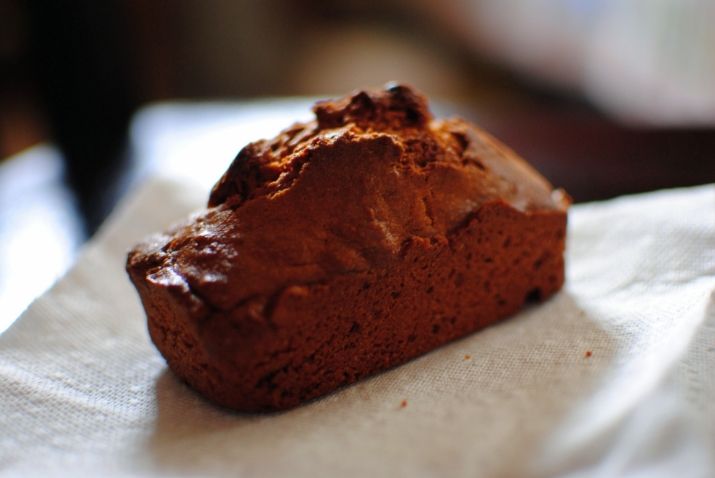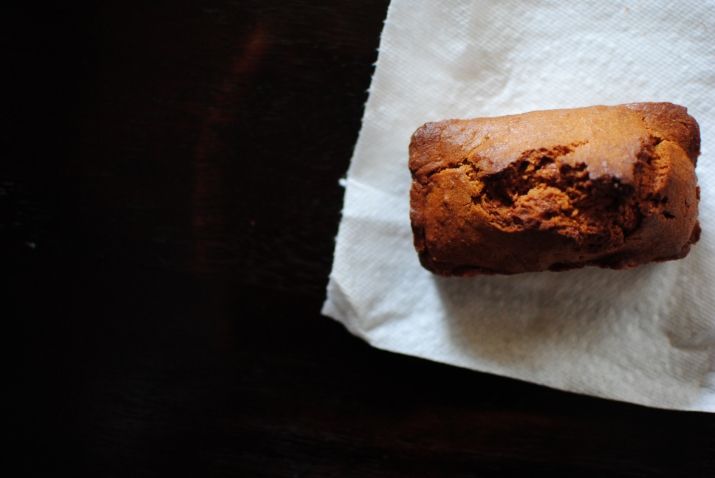 These days have been incredibly squished with long to do lists and projects I've been working on. I am not altogether fond of fast moving days, but it's nice to get so much done. It all has been moving at the rate of this spring- which is fast and blossoming. There's actually a bunch of daffodils growing in the front yard and huge, fluffy clouds against a deep, blue sky. My goodness, I think we even had a day that hit seventy two degrees! It's cold again, but it's funny how one day like that- a good, warm day with no gray clouds- will start a spring ache in your heart. Just when you thought winter would never end, then, of course, you can feel spring coming after all. (and I just can't wait!!!) And this calls for making breakfast loafs.
This is really a muffin recipe, but I found it works great as a breakfast loaf. I made them into four mini loafs, slathered with butter on top and a cinnamon sugar sprinkle. Yum, right? In reality, I over baked this poor loaf, but rather feel in love with the results. The exterior has a great crunch and the inside is soft and sweet. You can easily make it as one big loaf by just using a regular sized loaf pan.
Breakfast Loaf
-1/2 c. butter
-1/2 c. sugar
-2 eggs
-2 c. flour, wheat
-1 c. milk
-1 T. baking powder
-1 tsp. salt
-1/2 tsp. nutmeg
-1 tsp. cinnamon
-Preheat oven to 375 degrees. Grease loaf pans.
-Cream butter and sugar. Lightly whip in eggs. Mix in flour. Sift in baking powder, salt, nutmeg, and cinnamon.
-Pour batter into loaf pans. Bake for 20 minutes or so.
-Smear butter on the top of the loaf and sprinkle brown sugar and cinnamon over it.
Enjoy, 'kay?
--
p.s. I apologize for it being so quiet! Our internet broke for a couple days... Did I mention there isn't any internet service where we are living? Which is farrrrr away from any "big" town? Why, yes, we do. And have you ever heard of a router box? No? Well, apparently one shouldn't let router boxes overheat because it ends up with a broken battery and all one can do is say bye bye to internet for four to six business days. I love living in the country *grins*