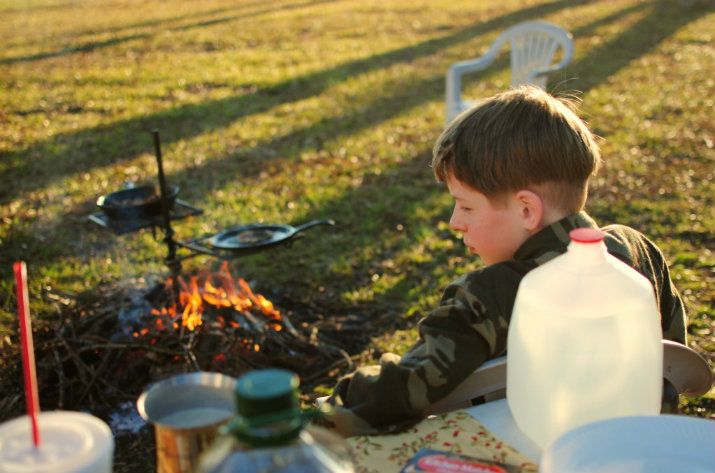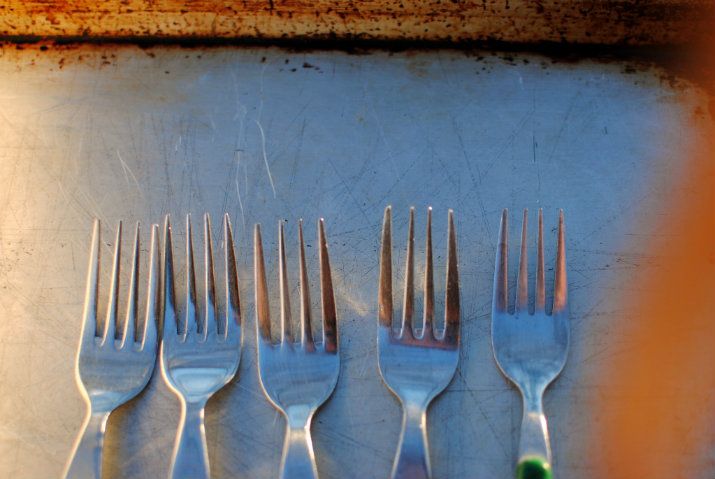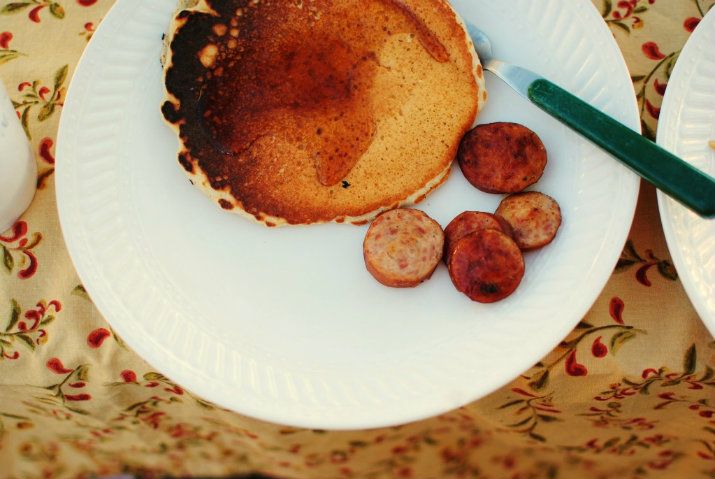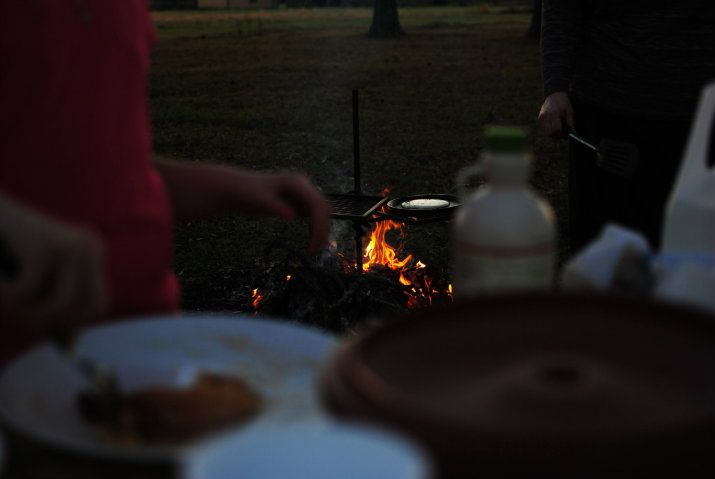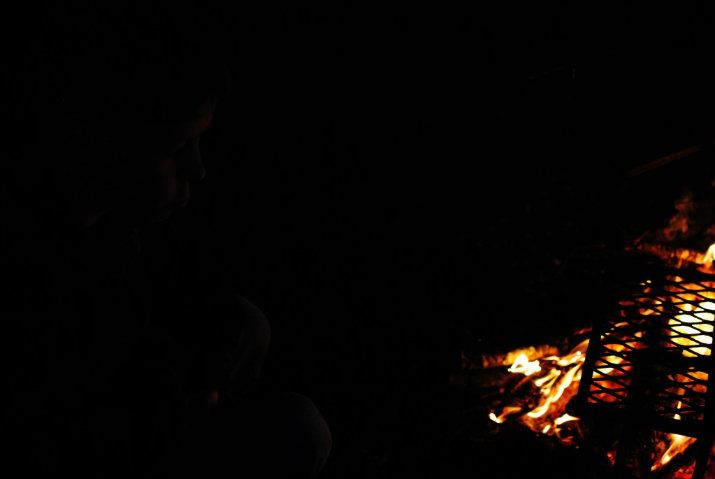 Pancakes and sausage, syrup and golden hour, sticky memories and sunny moments, family and pictures on a weekend evening. Last Sunday, we made breakfast for supper over a smoldering fire outdoors. It was lots of fun and we had several mishaps, cough, the first pancake was interesting to behold, and we figured out that you shouldn't use leaves for fuel because the ashes land in the pancake and sausage. (Unless, of course, you would like extra potassium in your life, and in which case, you may use leaves.) Flipping each pancake was as a tense affair, "Oh my word, don't flip it off the griddle! Hey, look, it looks like a gigantic heart." You know...
The pancakes were made slowly, very slowly, on one cast iron skillet so everyone had to wait their turn to eat. That was interesting too since only one out of seven people could actually eat at a time, meaning the other six stared longingly at him or her with the food. But we all had a turn eating a delicious pancake smothered in syrup. With sausage, of course, mustn't forget the sausage.
After supper that was breakfast, we piled lots of leaves on the fire and made it into a roaring bonfire. We sat on lawn chairs and tires and cuddled with the little kids or the dog or the cat. It was cold and we tried to keep the fire big. Finally, after the fire burned down into hot coals, and the leaves were nothing more than piles of ash, we went inside and picked up our sticky mess. Trying to scrub off smoke in hot water and soap is like trying to scrub out memories from a heart. The smokey smell is not on our clothes anymore, the ash on my fingertips is long gone, but I still have a smoky memory to reminisce over years to come that shan't be scrubbed away.
Love,
--