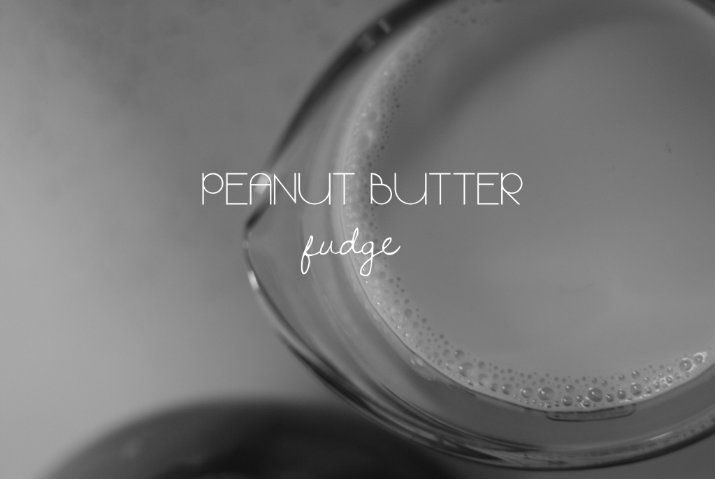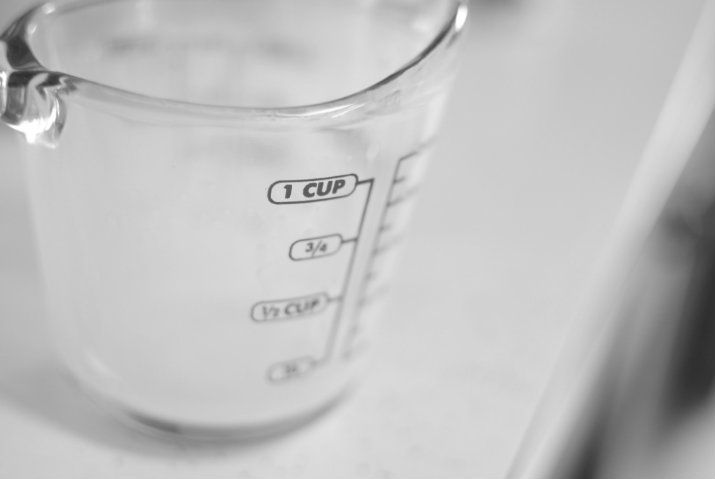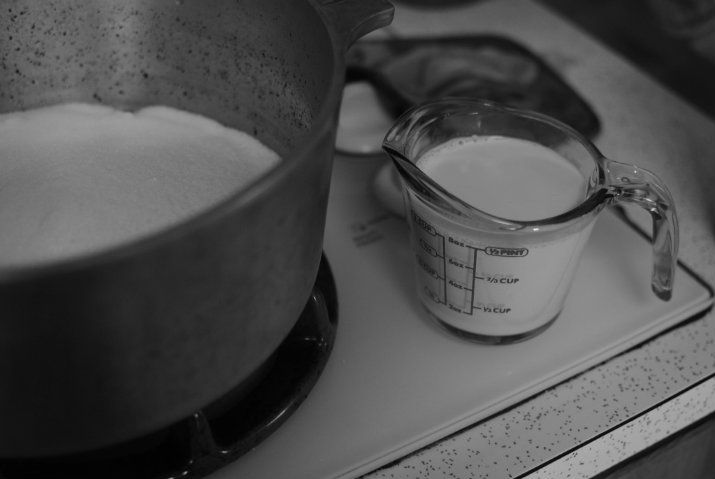 When I was a little girl, I helped my Nana make candy.
She was an expert and sold it at Acadiana Village- a month long lasting Christmas festival- along with her numerous crafts.
She slept in a little camper, made cookies and candies, bag a bags and fudge all in that miniature kitchen.
Nana let me stay with her a couple nights- we would snuggle up after making lots and lots of goodies, watch a movie, and fall to sleep hearing her favorite Christmas oldies (spell Bing Crosby).
I am older now and she is too.
I haven't gone to Acadiana village in years- not since my Nana's mother died.
I guess it was too hard for Nana to go back the year her mama died.
But she still makes all of her famous candy in her little country kitchen and probably always will.
My favorite thing to make (because it was my favorite to eat!) was peanut butter fudge.
My gosh, that woman can make the fudge.
And I always helped her.
We're not going to see her this year until Christmas night… then we leave the next day.
I know there will be peanut butter fudge, but I went ahead and made some too with Aidan because you never know how much it will mean to a little person when they grow up.
-2 small jars marshmallow crème
-In a big pot, stir sugar and milk with the fire on high.
Let it come to a rolling, frothy boil until sugar is nearly all the way dissolved.
-Turn fire off and stir in marshmallow crème.
-On a wax papered cookie sheet (with a rim) pour out the fudge.
Smooth it out with your hand.
It should be about nine by eight inches long.
-Let it cool and then cut.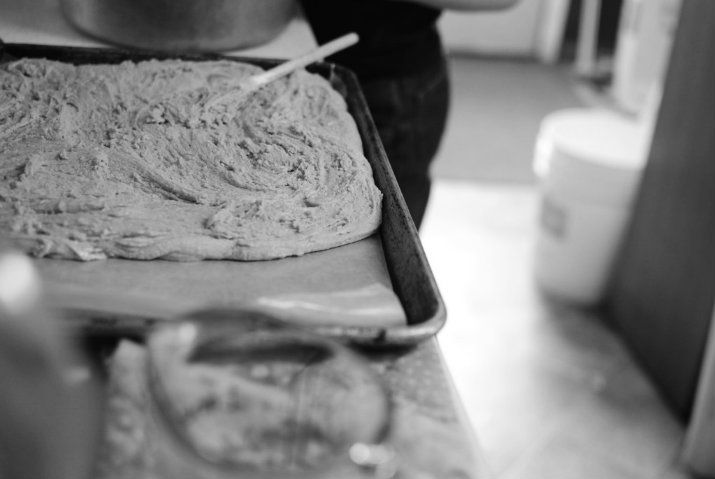 People a lot of times say Christmas is magical. It rather confused me at first (say when I was five or so) because magic was for the movies. Magic was for people who stepped through wardrobes and found a winter wonderland. I was never really sure if it was safe to call Christmas magical. It didn't add up- especially since I wasn't one of those kids who believe in Santa Claus, I guess. I got older and bit more cynical- I guess some teenagers do get get so a little every now and then- and was skeptical about Christmas magic.... although don't get me wrong, I was all for the C. S. Lewis version and I'd be the first one to see The Lord of the Rings trilogy. I just didn't get the idea of real live magic right underneath my nose. I am almost sixteen and now and (I hope) a little bit wiser.
This month, I saw my baby brother count down the days on our calender for the big day, watched him grin as we got closer and closer, and today I am watching him become breathless with delight of the thought of
Christmas.
My little brother is really smart- he is not really silly and I sometimes catch myself talking to him about regular, grown up sort of things and finding him answering with common sense. He is just really mature. He has pretty much always been that way... I mean, this is the boy who knows what twelve times twelve is, and helps me with my sewing and knitting projects! And he is five! He knows bread calls for yeast so it can rise, and he knows way too many movie quotes. It made me choke up when I watched him help put up the Christmas tree and run around trying to do everything and getting nothing done, asking with a slight giggle where to put the stockings. And you know what? If Christmas can make my baby brother so wonderfully happy, then it is magical... you just decide what magic means.
Hey- Merry Christmas!
--