"Here the eyes become dependent on the feet. To see the woods from the inside, one must look and move and look again. It is inexhaustible in its standpoints." -Wendell Berry, The Art of the Commonplace
Currently, I have been reading Wendell Berry's The Art of the Commonplace. Um. Can you just spell love? The whole book is just… wow. It's comforting, really, in its unexplainable wonderfulness. Wrap it slowly around you like a warm blanket, gradually feel its existence, and press it tight to your heart. I adore words that can do that. Every night after working at some dry school reading, I try to fit a few minutes (or hours…) to get my fingers around its pages. I read slowly, deliberately, letting each word really speak. It is almost like letting every word free to soar. It rocks in its own pace, slow and easy. I feel like I've read dozens of chapters instead of just the little I have… but for once, I can't go on! Every time I open to where I left off I have to read again because it change and speaks in a new way. I have to look and then look again. And then copy my favorite parts (which is generally everything) into my notebook. I haven't done a book review before but, hey, this book is so deserving of a gawk.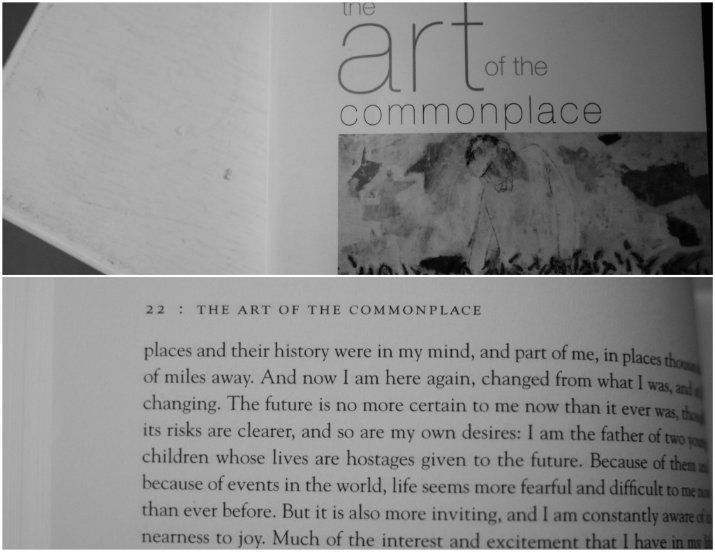 Christmas break starts today. And I think of all that I need to do and the things I want to do… well, I feel exhausted just remembering it all. It is so simple to forget. Not just the hundreds of things on the to-do list, but life itself; what is important, what is beautiful. Spending fifteen minutes outside to look at the sky so high and blue, to hear chickens chuckling in their coop, to see the bare limbs on the trees, and to feel- especially to feel- the ecstasy in the air. Ecstasy not excited, ecstasy in its simple, throbbing living itself. Between going to drivers education, being Daddy's secretary for a couple days, and shopping in a city thirty minutes away, time seems so fleeting. I guess it is just because I belong to the country- I hate stepping in the city and hustle bustling like everyone else. Being away from home, from the open sky and big pecan trees is like ripping away all that is warm and important. I forget how to cling to the warmth. I forget even what it looks like. I forget to write about it. So I make time to look and then look again at life. I step this way and that, to breathe and to think deliberately.