Our drive way is like an angle with a soft curve that stretches between two fields. One field is for hay and the other for muscadine vines. The hay has been hayed and the vines are brown and bushy, a crowning glory on a long stretch of fencing trellis. It leaves the land a bit gloomy and bare. In between the two fields, there's our dirt road and in it is a dimple. A very small dimple that you usually miss until it rains, because when it rains, it fills up a good two inches with water.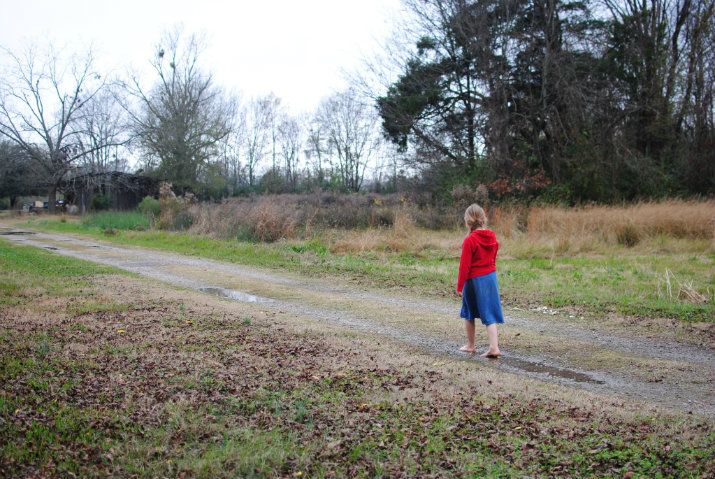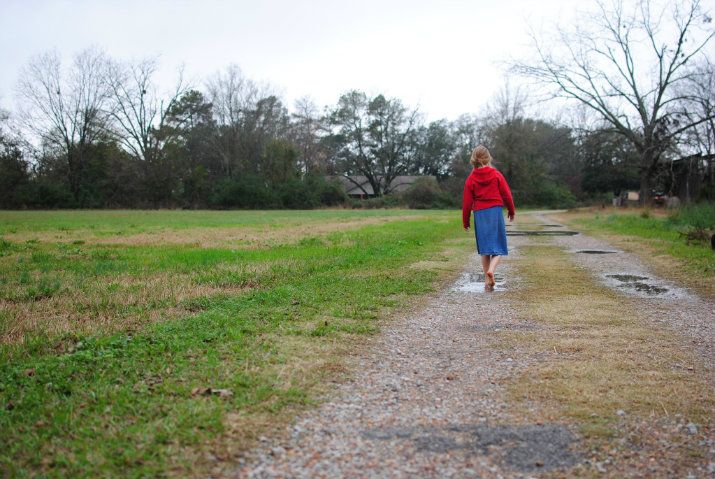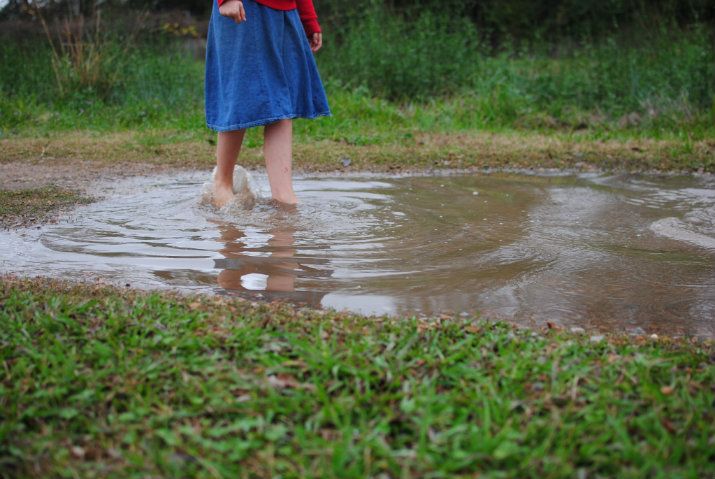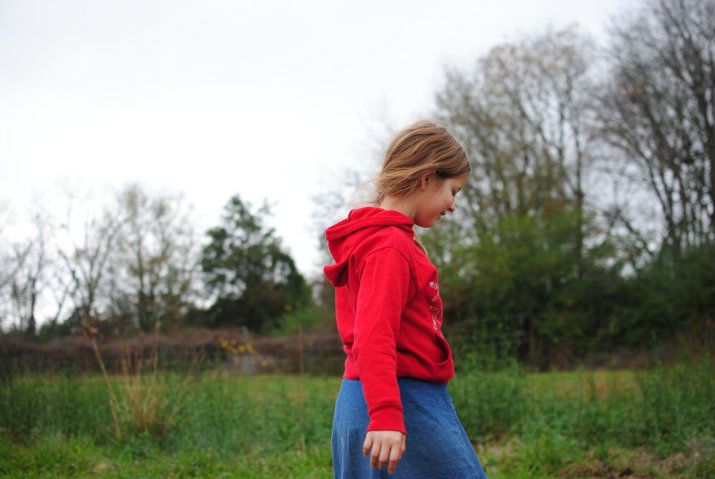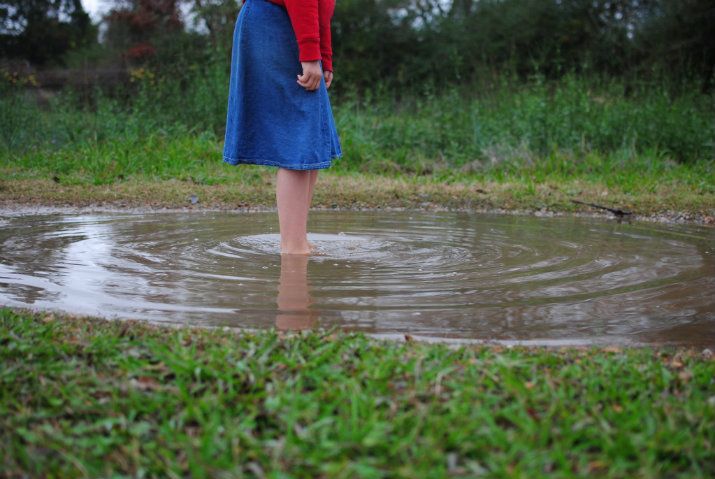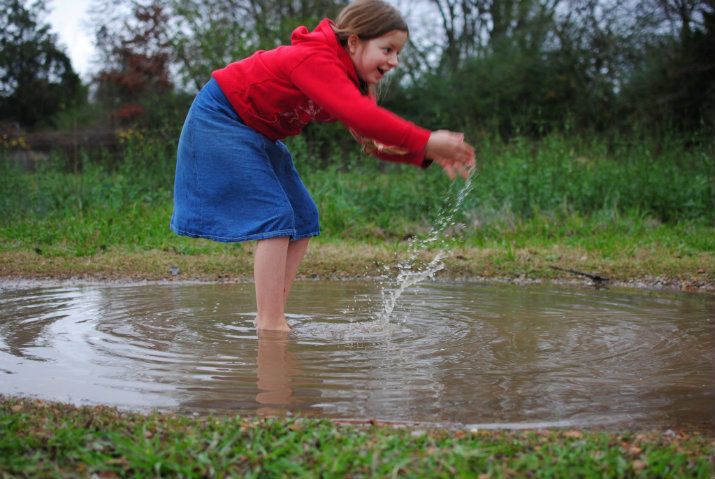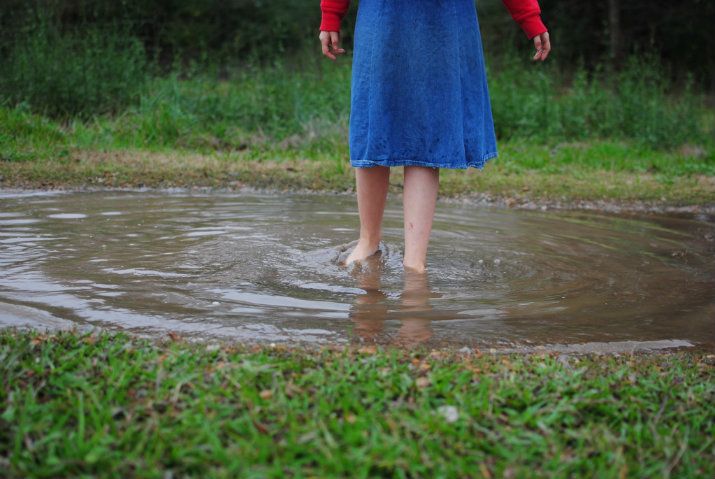 One day last week, the sky was flooded with clouds that seemed so moody and deliciously soft gray. It had rained heavily the night before so, what with the inviting clouds up ahead and that dimple in the road, Morgan and I took frequent trips outside. It's shocking how cold the air is in your lungs at first- it burns terribly, but feels so alive and bursting. Coming to the openness between the fields, we got to the dimple. To the right is a patch of hay that never got cut (it was too close to the forest) that whispers very loudly as the wind runs its fingers through the gold stalks. You breathe in and you breathe out. You smell nothing. And to your surprise, as you gently laugh, nothing ever smelled better.
From my journal on the aforesaid day
"Today, there has been nothing more than wet grass to trudge through barefoot, a white sky covered over in clouds, too much coffee and too little to show for it. It's not very nice to feel unproductive in such a busy season, but somehow, on this day, I know life could not get better than this. Today couldn't be bettered even if I managed to clean the entire house, barn, and garden top to bottom. Perhaps that a bit heartless, but today, somehow, could not get better."
--