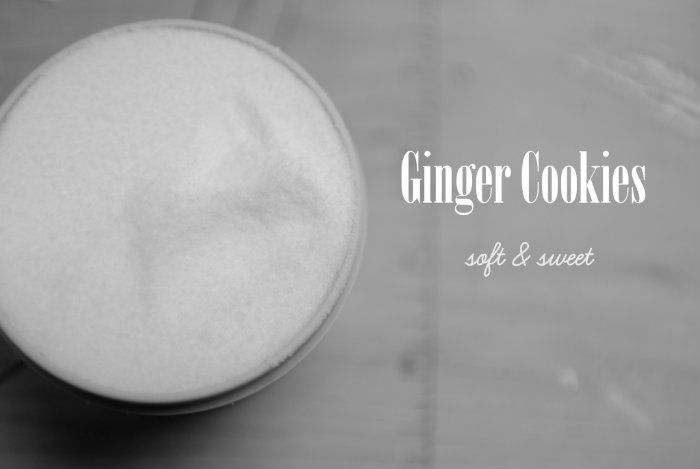 Mammaw has an old, metal recipe box (one that I'm secretly envying) full of index cards faded to a soft yellow with a sort of warm feel as you pick each one, all written in her hand. These are her best of the best- the ones she keeps safe and goes to for most of her "favorites." It's not organized. Recipe boxes never are. But I think I'd like to one day have a metal recipe box like hers- all filled up with the old family favorites, only the best recipes that never stay in order. In truth, I want a whole cabinet of recipe books, boxes, and folders filled up with new recipes to explore and try out. Because making good food is therapeutic, and good food does a lot of good for people. For the baker and the taster. Food brings people together, anyways, and I like it when that happens. Being back in Louisiana makes me wonder how in the world we managed to ever live far away from our family. And now we're finally home with the master cooks and their metal recipe boxes.
I've never been one fond of "followers" in the kitchen. I like it quiet so I can listen to the radio, the beating of eggs, the drizzle of rain, and whatnot. Baking is just one of those things I like doing so that I can hear everything, see all, and take countless pictures with no strange glances thrown my way. But in Mammaw's kitchen, it's not like that. I like her sitting at the counter across from me as I measure, pour, whisk, check the recipe, repeat, and listening to her opinion and encouragement. I like her smiling and reminding me that cookies go good with tea (hint hint). We laugh. I like her assuring nod as the cookies slip out of the oven, burning your fingers hot; her grin as she tastes one and says they are plenty gingery. I like that she doesn't mind that I take pictures of what I'm doing. Maybe when you get to be a mammaw, you like people taking a lot of pictures to help keep those ever fading memories fresh and alive. So you can still point to each one and be able to say, "It seems like just yesterday we were doing that!"
I think that these cookies are going to be a family favorite. They're not too spicy, not too heavy, not too sweet. Baby bear's just right. They're best a day or two old (seriously!) with a cup of your favorite tea. And if you can eat it with your mammaw (or grandmother, oma, or grandma) it's all the better. If not, the thing to like about cookies (amongst a million other reasons) is that there's always someone who isn't too busy for one.
GINGER COOKIES
Ingredients
- 1 c. black molasses
- 1 c. oil
- 1 egg
- 3/4 c. sugar
- 2 tsp. ginger
- 1 tsp. salt
- 1 tsp. baking soda
- flour
Directions
- Preheat the oven to 350 degrees. Grease a couple cookie sheets.
- Mix well together in a large bowl, all of the wet ingredients. Add in all the dry ingredients except for the flour, and stir until all blended. Add enough flour for the cookie dough to stick and sort of form a soft, loose ball.
- Flour a large surface and knead the dough until it's roughly not too sticky, but not too firm. Divide into two balls and roll one ball out. It shouldn't be too thick or they won't be fluffy. Just a quarter to a half of an inch ought to be good.
- Cut them out with a biscuit cutter or glass cup rim approximately three inches in diameter (these things spread out very nicely). Slip them onto a pan (using a spatula, I recommend) and bake until light brown, soft but not too soft. Ten minutes or so. If you prefer half raw cookies (ahem.) then give the cookies a poke in the oven. Really soft means they are half raw, and quite ready for those who like the softest sort of cookies.
Enjoy!