On a dark night, words keep on falling like falling rain. Through the mist and air of the mind. Down, down, down to the tip of my fingers, to the tip of the lead, to the surface of the paper. Rain falling down, down, down from the heavens, slipping through mist and air to the ground. Thoughts, like raindrops, exploding and chasing after others, making new thoughts, commenting on one another, chasing ideas, revolving, and spinning. That's how the words work up in my head. A bit like a thunderstorm, and sometimes a bit like a drizzle.
On a rather dark night there was some really great lightening going on. Normally, I've avoided (I mean really, really, really avoided) nighttime photography because... I have absolutely no experience with it. That and I expected everything to come out generally blurry, messy, and grainy. I got over my fear, adjusted my camera to a high iso, low shutter speed, full aperture, and took my exposure down to about 3.0. And it worked! (And I've got some other pictures to share soon from other nights!) BUT I've got to admit, it was one of the most satisfying things when I got my first lightening picture. It took about an hour, but when I got it, I screamed and ran inside showing everyone "my lightening strike." I never got another that was decent, but I did get some light action behind the clouds. Sorry for the blurriness *grins*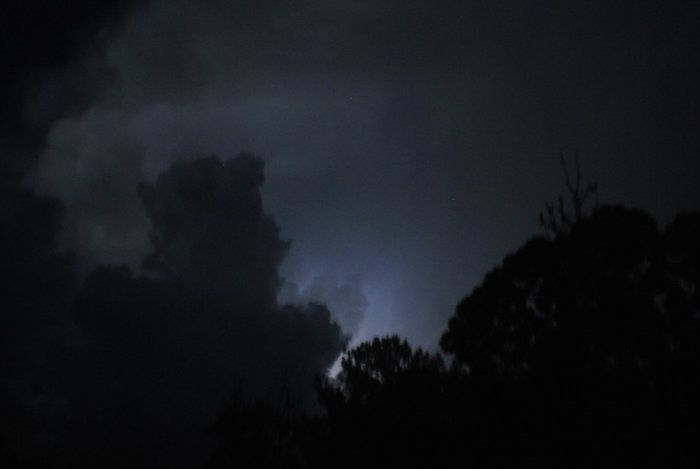 This week has been awesome... I've got a ton of pictures (my poor memory card... 800 pictures and steadily counting) and I've got bunches to share.
-the girl