I'm doing a couple of posts just for my home Acadiana... This first post being about the land. It's really gorgeous-- I just wish y'all could see it.
On the way to Acadiana, I find myself usually staring at the country side, listening to good music, reading Dickens, thinking, and snapping pictures. Outside the window are colors of vibrant, juicy, melt in your eyes greens, and cold, deep, brilliant blue. Clouds mass over the sky. Other cars whiz past. Rows and rows of sugar cane fly by with big dust croppers closer than anything you've ever seen right over the fields. Flowers of yellow and red line the highway road. Look closer and you'll notice baby pink flowers, too. And the best part, I think, is that in the back of your mind you've got that pleasant feeling shimmering, "I can't wait to be there." And you smile to yourself because you remember your grandmother is making spaghetti sauce from scratch.. Family tradition, you see, although not very Cajun.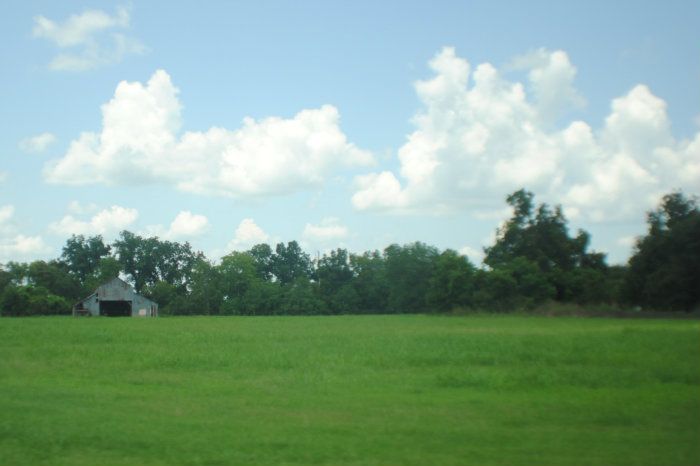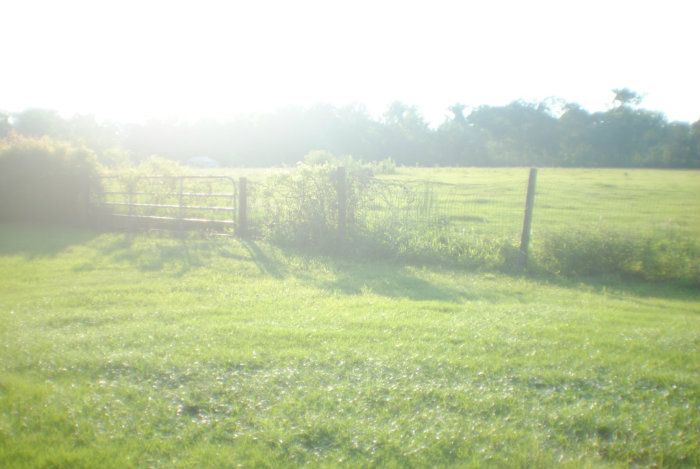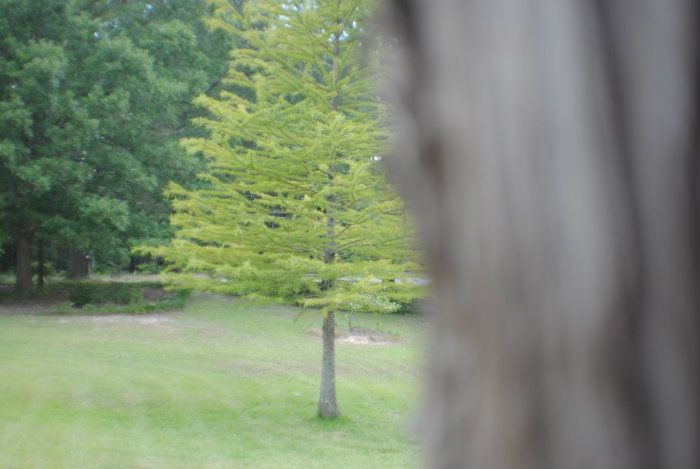 Acadiana is a little different than most places, I think. There's a bond between people and land that is so beautiful, although hard to see. There's a respect, love, honor, use of the land from these people. A a hidden, invisible love between the two. Not invisible like noticeable... Invisible like you love the sun. You just do. No one thinks about it, nobody really even cares. But we know we love the sun as we wake up each morning with the golden flakes spilled across the floor, our faces, and the walls. Cajuns are in love with their land, know it in their bones, but have never needed to say so. It's a beautiful thing. You can tell by the way they take care of it, nurture it, polish it, grow in it, make things from it, live in it, breathe it in, walk on it, live on it and be buried in it at death. Acadians are... one with their land, their home.


My Nana tells stories in that rustic old voice of hers about the days when her grandfather, grandmother, mother, daddy, uncles, etcetera went alligator hunting, gathered oysters in the oyster beds, worked as shrimpers off the coast, and would come back home to their family and share the bounty of the land. To me, this has always been such a natural, intentional, yet not so intentional, way of living. Perfect and peaceful. Intentional yet not intentional. She tells me stories about how alligators were hunted, how ducks were shot for food, and how people lived off the land. They did it for no more reason than you and I breathe- we intentionally want to live... but we don't intentionally breathe every second. These people just lived the way they did because it was born in them to be who they were.
As I leave this wonderful place of Acadiana, I have renewed respect for it. And passing by the sugar cane crops, dusty old towns with no more than two hundred people (talk about an experience) I feel at home. Home with where I am. Home with the land.
-Gabby